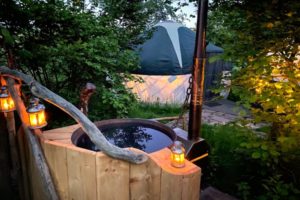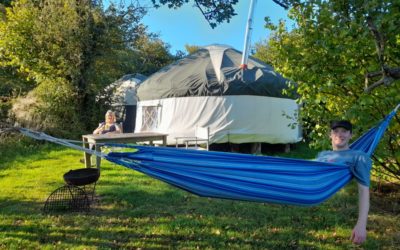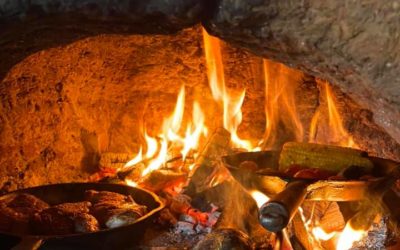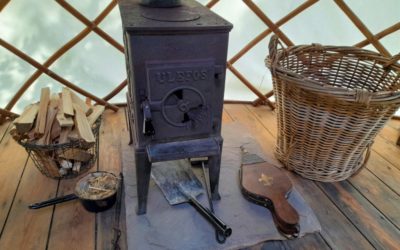 Welcome to Paradise
Get cosy and settle into this rustic off-grid back to nature space. This beautiful double yurt, one a bedroom and the other the kitchen, is set in a magical, secluded location, with life-enhancing views of undulating meadows, and the majestic back-drop of the Black Mountains.
You can immerse yourself in this tranquil setting whilst grounding yourself amongst the elements. This space provides an earthy experience that is brought alive by the nature that thrives in this corner of the site. And don't forget to enjoy the blazing starry sky's from our quirky wood fired bath tub, all set within your own private wooded glade, a truly memorable experience.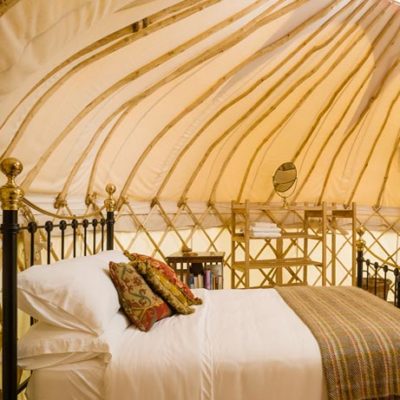 Escape Reality
Perhaps you will catch a glimpse of the barn owls who hunt the meadow at dusk or you'll just listen to cacophony of tawny owls as you snuggle down in bed. Our bamboo bedding, thick natural mattresses and sheepskin blankets are sure to keep you warm as you get cosy under the stars. Or maybe you will pick a book from the shelf and relax by the roaring fire with a big mug of hot chocolate. Whatever you do, Gabriel's yurt provides a true escape from reality.
Things to know
All of our accommodation is off-grid so be prepared for a 'back-to-basics' experience with no mains electricity. The lighting is solar powered, and we have no Wi-Fi.
The kitchen yurt is well equipped allowing you to wine and dine yourselves. There is a double gas ring stove, kitchen table and sink with hot water. We provide some of the basics which include tea, coffee and oil and there is also an outdoor BBQ area. But do come prepared as the nearest shops are 10 minutes drive away.
We will provide a basket of wood for the fire and hot tub and some natural fire lighters to ensure you stay warm but please do pack for cold weather to ensure you get the most from your nights under canvas.