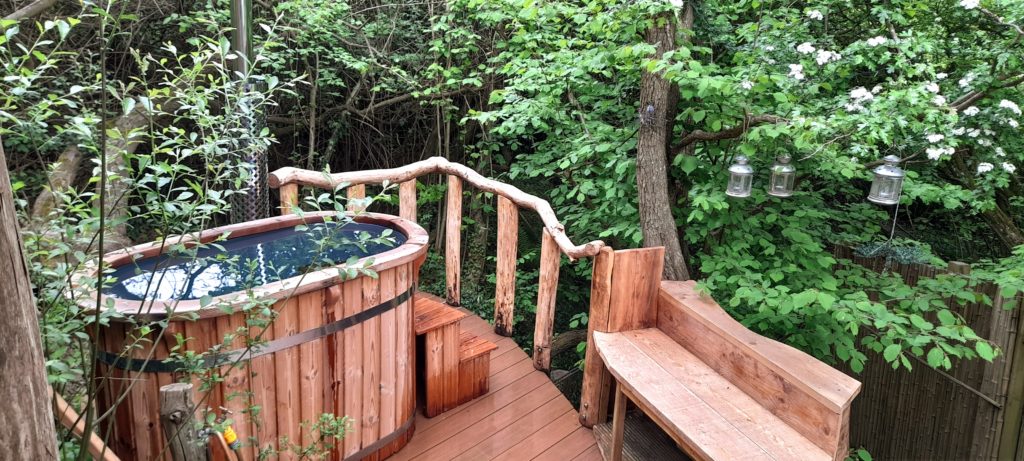 Recent Phoenix Tree Reviews
Welcome to Paradise
Come stay in our truly unique treehouse, nestled on the hillside amongst the trees. With the feel of a safari lodge on the edge of the savanna, it presents a spectacular view over our wildflower meadow, across to the Skirrid and the Black Mountains beyond.
The cosy bedroom sits on top of an old oak tree, entangled in a mirage of branches where the canopy once stood. The structure is a stunning blend of straw bale walls, bamboo rafters, ingenious iron work and a bespoke canvas roof with a skylight to the stars. A blend of skilled local crafts people joined forces to create this beautiful rustic space which is now a resident feature on the landscape.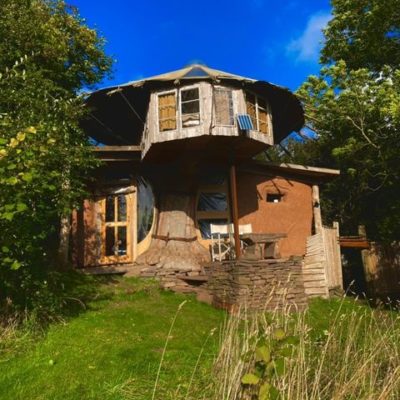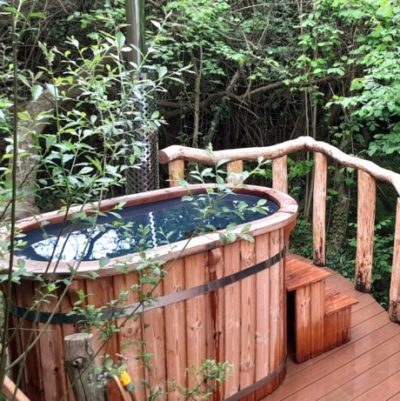 Escape Reality
Perhaps you will catch a glimpse of the barn owls who hunt the meadow at dusk or you'll just listen to a cacophony of tawny owls as you snuggle down in bed. Our bamboo bedding, thick natural mattresses and sheepskin blankets are sure to keep you warm as you get cosy under the stars. Or maybe you will pick a book from the shelf and relax by the roaring fire with a big mug of hot chocolate. Whatever you do, the Phoenix Tree provides a true escape from reality.
And there's more. Directly outside is an open air, yet secluded wood fired bath tub positioned over a babbling brook. Dip in for a long hot soak after a day of walking in the hills or for the adventurous, a refreshing shower in the dingle! The treehouse is located through wild flower meadows, overlooking the valley to the mountains and providing you seclusion, a true get-away.
Things to know
All of our accommodation is off-grid so be prepared for a 'back-to-basics' experience with no mains electricity. The lighting is solar powered, and we have no Wi-Fi.
The kitchen is well equipped allowing you to wine and dine yourselves including a double gas ring for cooking. We provide some of the basics which include tea, coffee and oil and there is also an outdoor BBQ area. But do come prepared as the nearest shops are 10 minutes drive away.
We will provide a basket of wood for the fire and some natural fire lighters to ensure you stay warm but please do pack for cold weather to ensure you get the most from your nights under canvas.